Exploring the Myth of Sad Clowns
Heard a joke once: Man goes to doctor. Says he's depressed. Says life seems harsh and cruel. Says he feels all alone in a threatening world where what lies ahead is vague and uncertain.The doctor says, "Treatment is simple. Great clown Pagliacci is in town tonight. Go and see him. That should pick you up." Man bursts into tears. Says, "But doctor...I am Pagliacci."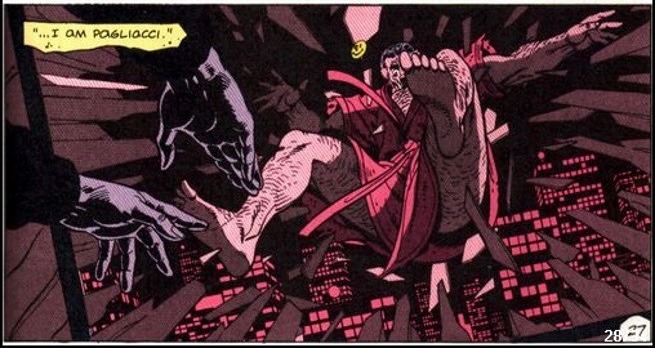 While people watch strangers on the internet like Youtube and Netflix being funny on stage, what many people do not realize is there's this cloud that hangs over the profession of stand-up comedy. The Sad Clown Paradox is a phenomenon that behind every humorous mind, it begs attention to underlying mental illness, trauma, and monumental emotional distress as it relates to individuals who have presumed anything but emotionally unstable. 

Robin Williams, Freddie Prinze, and Mitch Hedberg are iconic comics that come to mind when someone discusses mental illness in comedy. However, there's a similar lifestyle to being a comedian that breeds depression and is not often talked about. This story will explore the lifestyle and mental aspects of the Sad Clown Paradox. 

As someone with PTSD and who does stand-up comedy, it got me wondering about mental illness in the comedy community.  I talked to a dozen comedians and therapists to create this story that will explore the lifestyle and mental aspects of the Sad Clown Paradox.
The story of Pagliacci and the famous Stanczyk painting can both date back to the early 19th century. They are some of the earliest examples of the sad clown model. Some of the most recent examples are the 2019 film Joker, and the 1982 film The King of Comedy.    
   According to the Hollywood Reporter, 75 million subscribers have watched a comedy special on Netflix in 2020. Another popular medium for stand-up is YouTube. A search for "stand up" on YouTube reveals 16.2 million videos. The most popular stand-up channels are Just For Laughs with 1.29 million subscribers, The Laugh Factory with 1.21 million subscribers, and Gabriel Iglesias with 5.3 million subscribers. Comedians have also found a new medium which is podcasting. From Sep 2009 to Dec 2014, stand-up podcast shows like WTF were downloaded more than 100 million times and on average received over 220,00 downloads per episode to this day.

A number of psychological experiments and studies were done in 1981 and were published by psychologist Seymour Fisher. He specified certain psychological traits that were exclusive to comedians when compared to other actors in drama and comedy.
One of the studies was in 2009, Scott Barry Kaufman and Aaron Kozbelt re-interpreted the results of Dr. Fisher and his teams' findings and it created the understanding that while comedy serves as a coping mechanism to express trauma, it also motivates the comic to use comedy as a way of gaining validation and acceptance.

Part 1: Learning the lifestyle of a comedian.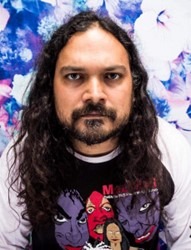 In this first episode, I will talk to two Bay Area comedians, Mean Dave who has battled substance abuse and depression. he is now a regular at Cobb's Comedy Club and Punch Line. And Gina Stahl-Haven. She is a San Francisco-based communication consultant, performer, and professional speaker. We will be discussing on the life style of a comedian. 

Part 2: Understanding the mental aspect of a comedian.
"Maybe comedy gets labeled with 'We're all manic-depressives,' because it's the only occupation where you're allowed to constantly talk about being manic-depressive."

This second episode will be about understanding the mental aspect of a comedian with guests Hillary Begley who is an actress and comedian known for working as Lucy in Netflix's 2018 Dumplin' and as Dixie Flagg in Amazon's 2019 When We Last Spoke and Dr. Ildiko Tabori who is a Psychologist does her in-Residence at the world-famous Laugh Factory in Hollywood.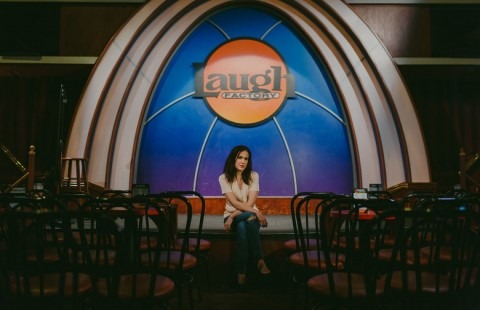 According to a University of Oxford study, Professor Gordon Claridge and his department of experimental psychology studied 523 comedians' personalities through questionnaires. The comedians were from the U.K, U.S, and Australia, and included 404 men and 119 women.
"On one hand, comics were rather introverted, depressive, and schizoid. On the other hand, they were extroverted and manic," said Claridge.
"Possibly the comedy -the extroverted side- is a way of dealing with the depressive side. Of course, this is not true of all comedians." She continued.
Part 3: Conclusion
The concluding episode will feature more Mean Dave, comedian Nina G, who is  a professional speaker, comedy historical consultant, and author of Stutterer Interrupted and Bay Area Stand-Up Comedy: A Humorous History.   and  David Granirer, a counselor, stand-up comic, and mental health keynote speaker who founded Stand Up For Mental Health in 2004, which is his award-winning program that teaches comedy to people with mental health issues.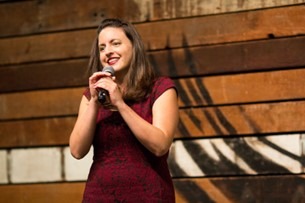 "Historically, nightclubs used to pay in "green" or "white". Green was money, and white was cocaine. And they could choose their payment." 
"A part of that was the clubs thought it was great to have a comic who was high or coked-up; they would put on a better show. That was something that was encouraged in the 1980s in comedy. So there is a history of doping comics."



"There is a thin line that separates laughter and pain, comedy and tragedy, humor and hurt."